Company Profile
Shenzhen Tiantian Xuenong Network Technology Co., Ltd
"Tiantian Xuenong"is an online training platform for agricultural vocational education subsidiary of Fengnong Holdings, aiming at cultivating new professional farmers and supporting rural revitalization. At present, Tiantian Xuenong produced more than 50,000 lessons, cooperating with 2000+ agricultural experts. Including crop cultivation、animal husbandry 、aquaculture、agricultural management and so on. It provides services to professional farmers and agricultural staff in the form of course teaching, expert consultation, online and offline training, and public welfare activities to help them improve their skills and achieve increased production and income. In terms of institutional cooperation, Tiantian Xuenong deeply cultivates on the construction of new agricultural sciences, and exploit the positive role of vocational education in rural revitalization.



B+
Accumulated learning duration

K+
Cooperative experts & teachers

+
Cooperative institutions
Agricultural training service
Curriculum System
The course classification is diverse, that form is more suitable with learning habit of users.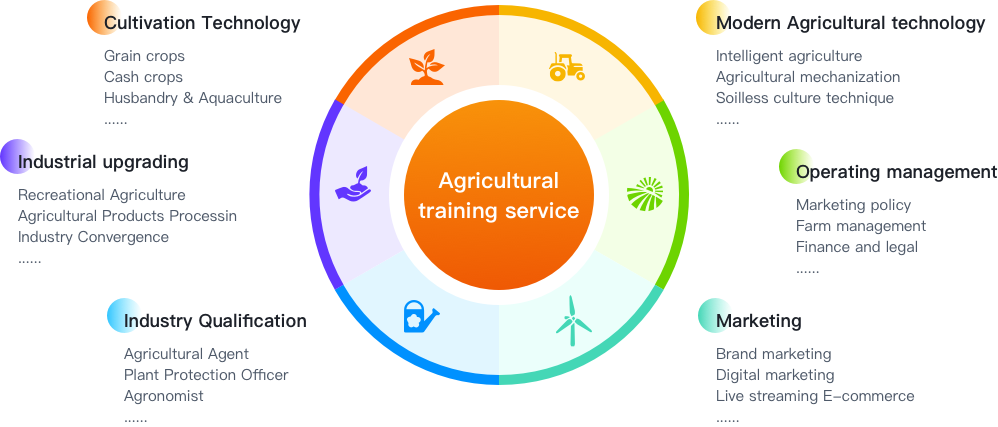 Course accreditation system
A number of authoritative competent units, agricultural colleges and associations in the United Nations jointly establish a curriculum certification system







Faculty team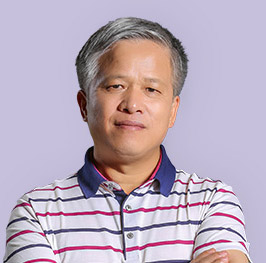 Deng Lie
Deputy Secretary of the Party Committee of the Citrus Research Institute of Southwest University and Chief Scientist of Fengnong Holdings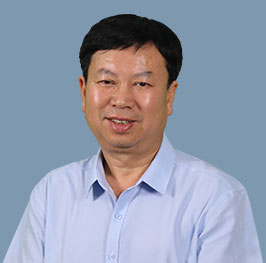 Zhang Chenglin
Director of Crop Nutrition and Fertilization Research Office, South China Agricultural University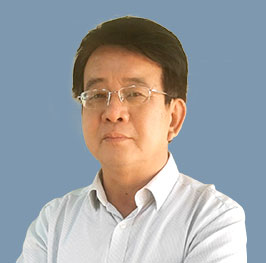 Liu Shizhe
Director of the Research Office of Soilless Cultivation Technology of South China Agricultural University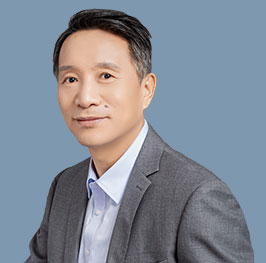 Yuan Huizhu
Researcher of Institute of Plant Protection, Chinese Academy of Agricultural Sciences
Zhu Genfa
Director of the Institute of Environmental Horticulture, Guangdong Academy of Agricultural Sciences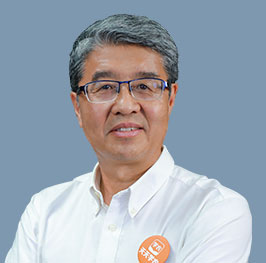 Yu Tao
Expert in plant nutrition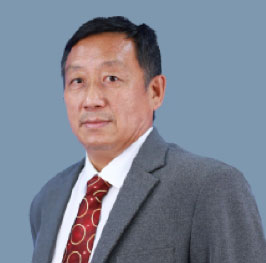 Yang Xun
Associate Professor of the Landscape Architecture Expert Team of Shenzhen Park Management Center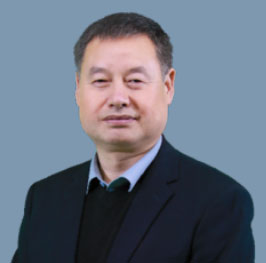 Song Yuxuan
Dairy goat industry technology system post expert in Shaanxi Province
More>>
Government -Enterprise -School Collaboration Service
By entering the "XueXiQiangGuo" platform, participating in the formulation of online training standards of the Ministry of Agriculture and Rural Affairs, and cooperating with the China Media Group Mobile on curriculum content, these provide agriculture-related talent training for national institutions and local governments, and boost the development of rural revitalization.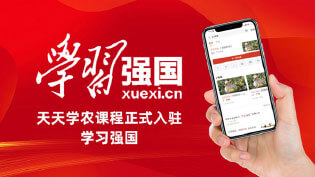 Tiantian Xuenong entering "XueXiQiangGuo" platform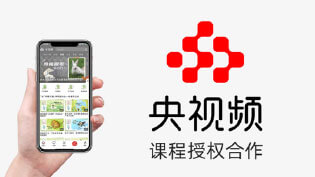 Cooperating with the China Media Group Mobile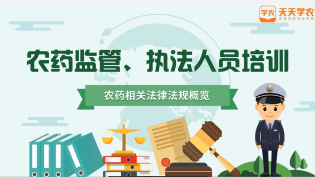 Pesticiding supervision and law enforcement training of Guangdong Province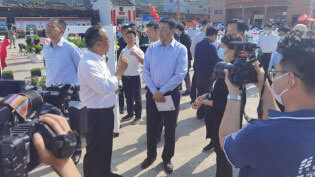 Providing digital agriculture lessons for ShenZhen Cooperation zone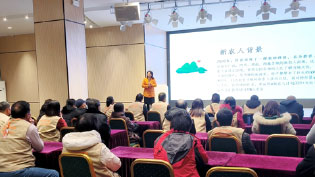 Providing nationwide high-quality farm training course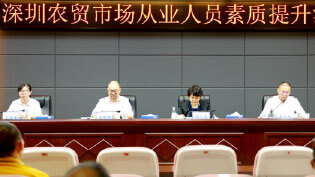 Training for practitioners of ShenZhen farmers' market
Providing training course for cattle farmer in Haiyuan county
Providing comprehensive training of "Lingtouyan" program in Yunfu city
Provide customized training programs for central enterprises, state-owned enterprises and other enterprises, including becoming the exclusive provider of enterprise courses, customized digital marketing plans, etc., to complete the training of agriculture-related talents.
Becoming a course service provider for Industrial and Commercial Bank of China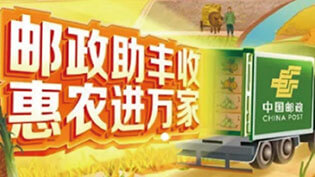 Becoming an agricultural course service provider for China Post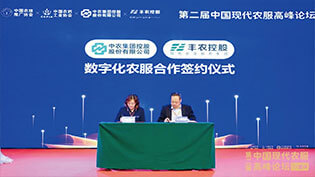 Conduct MCN training cooperation with Zhongnong Holding Group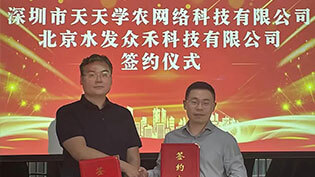 Signed strategic cooperation with Beijing Shuifa Zhonghe Company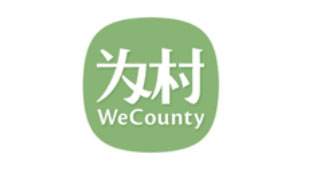 Becoming an agricultural curriculum provider for Tencent as a village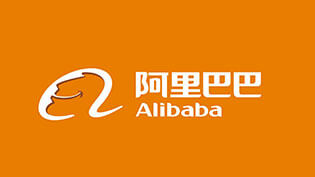 Collaborate with Alibaba to create a new media marketing course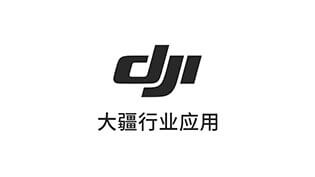 Collaborating with Dajiang Agricultural Company to develop course services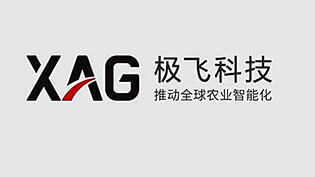 Jointly Serving Modern Agriculture with Jifei Technology Company
Through school-enterprise cooperation models such as apprenticeship, professional co-construction, and curriculum sharing, we work together with nearly 100 colleges and universities across the country to jointly cultivate agriculture-related technical talents.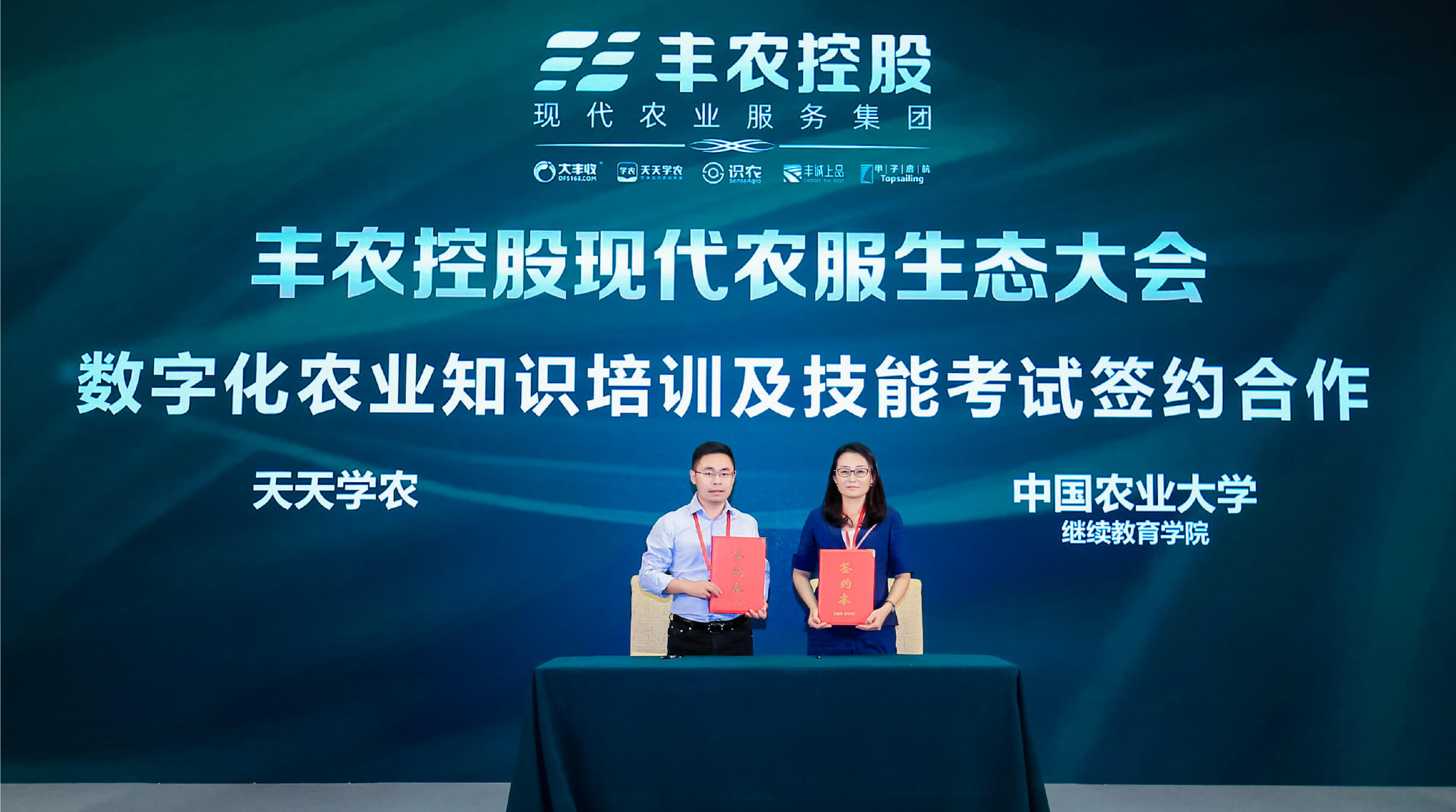 Signed a contract with China Agricultural University to develop a series of training courses in cooperation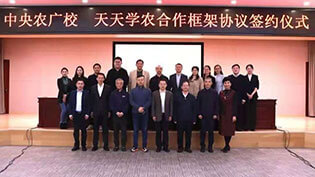 Signed a cooperation framework agreement with the Central Agricultural Broadcasting School in Beijing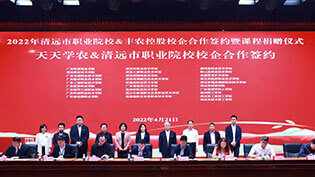 Signed contracts with 28 vocational colleges in Qingyuan City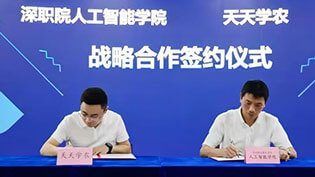 Sign a strategic cooperation agreement with Shenzhen Vocational and Technical College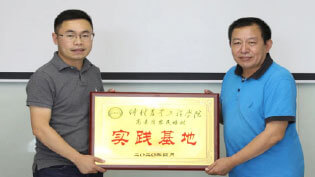 Achieve strategic cooperation in talent cultivation with Zhongkai Agricultural Engineering College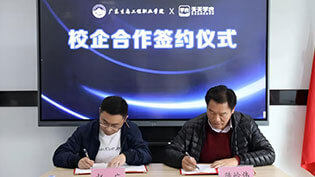 Jointly signed a school enterprise strategic cooperation agreement with Guangdong Ecological Engineering Vocational College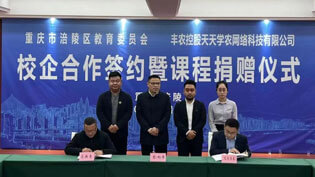 Signed a school enterprise cooperation agreement with the Fuling District Education Commission to jointly build a new mechanism for education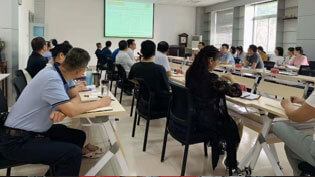 Collaborating with Northwest A&F University to develop joint certification training courses
More>>
Corporate Honor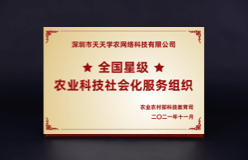 National Star Agricultural Science and Technology Social Service Organization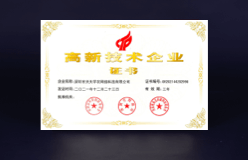 National High-tech Enterprise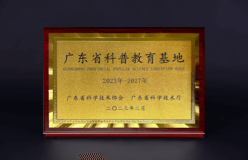 Guangdong Science Popularization Education Base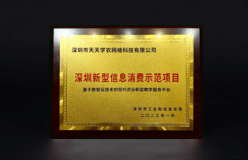 Shenzhen New Information Consumption Demonstration Project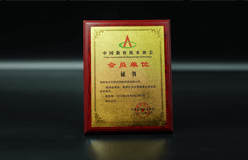 Member Unit of China Educational Technology Association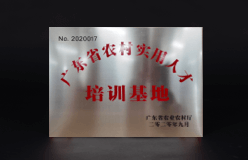 Guangdong Rural Practical Talent Training Base
Rural Revitalization Talent Cultivation Base of College of Agronomy, China Agricultural University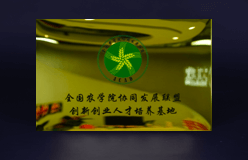 Innovation and Entrepreneurship Talent Cultivation Base of National Agricultural College Collaborative Development Alliance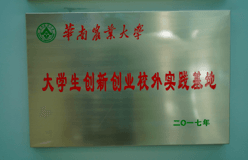 Innovation and Venture Practicec Off-campus Base 2017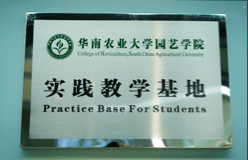 Practice Teaching Base of College of Horticulture, South China Agricultural University
More>>
Cooperative Units